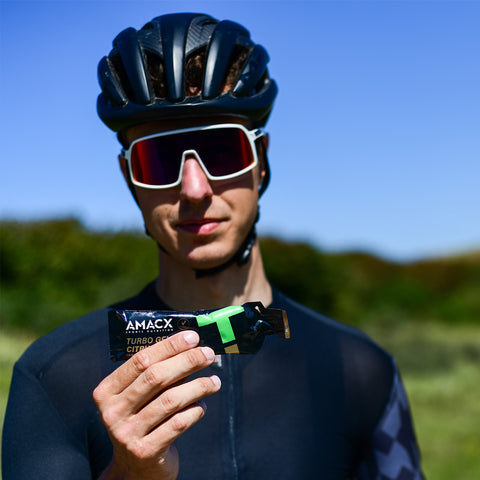 Turbo Gel | 12-pack
Amacx Turbo Gel
Amacx Turbo Gel is a ready-to-use sports gel to which water has already been added. This gel contains several carbohydrate sources with a gradual release (1:0.8 carbohydrate ratio). Available in the Citrus and Cassis Caffeine flavors.
Take this Turbo Gel during sports moments when you demand a lot from your body, preferably in combination with other products from our Turbo Line.
Supports your energy supply during sports.




Ready to use, making it easy to use.




Various soft and fresh flavors.




A mix of fast and slow carbohydrates.




Contains 40 grams of carbohydrates per drinkable gel (60ml).




Also available with caffeine (100 mg).



Turbo Gel Nutritional Value (Citrus without caffeine)
Turbo Gel Nutritional Value (Cassis with caffeine)
Usage