Drink Gel | 12-pack
Drink Gel
A ready-to-use sports gel to which water has already been added. This gel contains various sources of carbohydrates with a gradual release (2:1 carbohydrate ratio). Available in various refreshing flavors.
Supports your energy supply during sports.
Ready to use, making it easy to use.
Various soft and refreshing flavors.
2:1 carbohydrate ratio, which means 2 parts glucose and 1 part fructose.
Contains 30 grams of carbohydrates per drinkable gel (60ml).
200mg of sodium added.
Also available with caffeine.
This drinkable gel is ready to use and can be consumed without water. Take the Drink Gel just before or during an intense sports session.
Drink Gel Nutritional Value (without caffeine)
Drink Gel Nutritional Value (Cola with caffeine)
Usage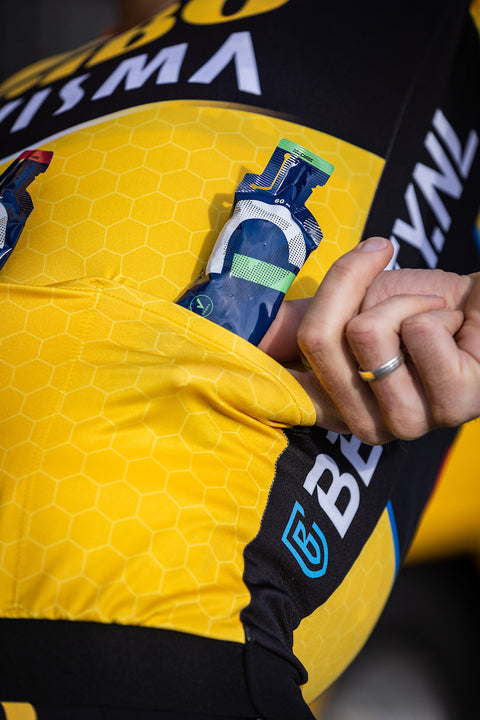 Sports Nutrition Drink Gel
Replenish your fuel supplies