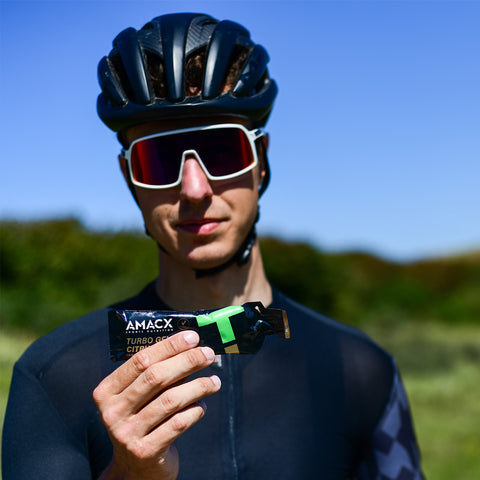 Turbo Gel | 12-pack
Amacx Turbo Gel
Amacx Turbo Gel is a ready-to-use sports gel to which water has already been added. This gel contains several carbohydrate sources with a gradual release (1:0.8 carbohydrate ratio). Available in the Citrus and Cassis Caffeine flavours.
Provides extra energy during exercise

Ready to drink, so it is easy to use

Various mild and fresh flavours

Mix of fast and slow carbohydrates

Contains 40g of carbohydrates per drinkable gel (60ml)

Also available with caffeine

This drinkable gel is ready to use and can be taken without water. Take the Turbo Gel just before or during an intense sports session.
Turbo Gel Nutritional Value (Citrus without caffeine)
Turbo Gel Nutritional Value (Cassis with caffeine)
Usage