Recovery Shake
The Amacx Recovery Shake is a must to consume after heavy exercise where you have drained all your reserves from your body. It is then important to replenish glycogen in the form of carbohydrates as quickly as possible together with proteins to support your muscle recovery immediately. The unique thing about this Recovery Shake is that the carbohydrates are added in the special 2:1 carbohydrate ratio, making it easier for the body to absorb these deficiencies immediately after exercise. Moreover, a simultaneous intake of carbohydrates and proteins stimulates the replenishment of your glycogen stores even more than if you were to consume a carbohydrate-rich product alone.

Protein-rich with 20 grams of proteins per shake
30 grams of carbohydrates in a 2:1 carbs ratio
Available in two creamy flavors
No artificial colors or preservatives
Dissolves well
Take the Recovery Shake immediately after exercise to best support your recovery.
Recovery Shake Nutritional Value (Chocolate)
Recovery Shake Nutritional Value (Vanilla)
Usage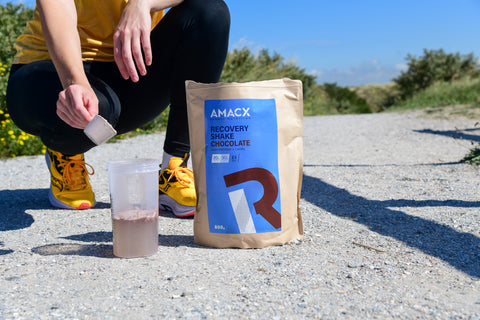 The perfect recovery shake for athletes
The difference between the Recovery Shake and Recovery Drink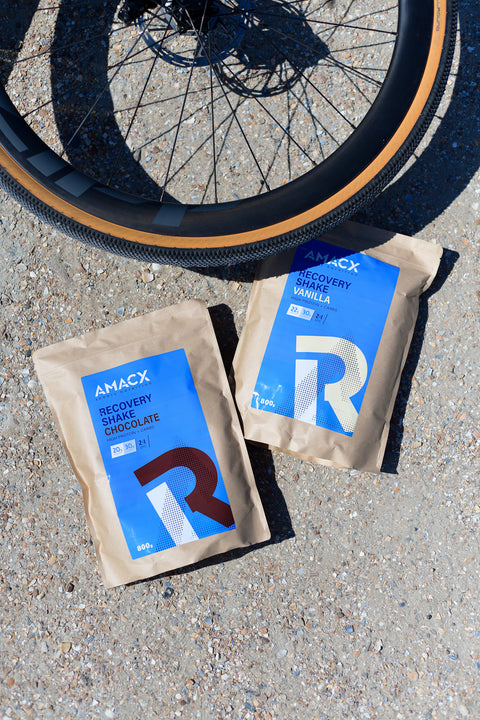 The differences between Recovery Shake and Protein Deluxe