Recovery Bar | 12 pack
Proteins are important after an exertion where you have demanded a lot from your muscles, be it a heavy cycling workout or a strength training session. This is because proteins are the body's building blocks to support your muscles in recovery. In other words, the intake of sufficient protein is crucial for your (sports) performance.

The supply of glycogen is also not infinite in your body. So chances are it is (as good as) empty after intensive exercise, making it harder for your body to absorb proteins. Because of this reason, our Recovery Bar also contains 22 grams of carbohydrates. This way, you both replenish your energy reserves after a hard effort and support muscle recovery with proteins at the same time. A golden combination!
Protein-rich bar with 20 grams of proteins
Based on soy, whey and milk proteins
Contains 22g of carbohydrates
Crunchy bite
Gluten-free
Proteins support fast muscle recovery after sports performance
Note: contains a chocolate coating!

Take this Recovery Bar immediately after exercise (preferably within 45 minutes).
Recovery Bar Nutritional Value (Chocolate)
Recovery Bar Nutritional Value (Salty Caramel)
Usage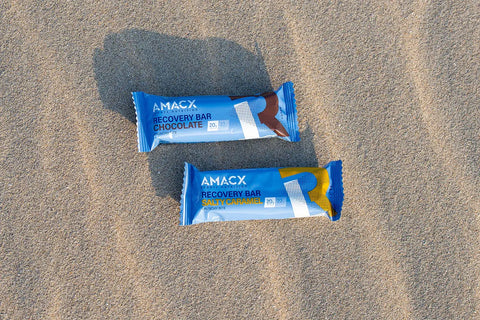 Full-fledged recovery food
Why choose Amacx Recovery Bar?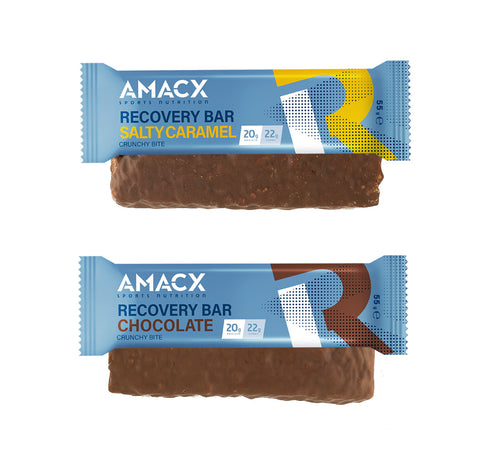 Replenish your energy reserves