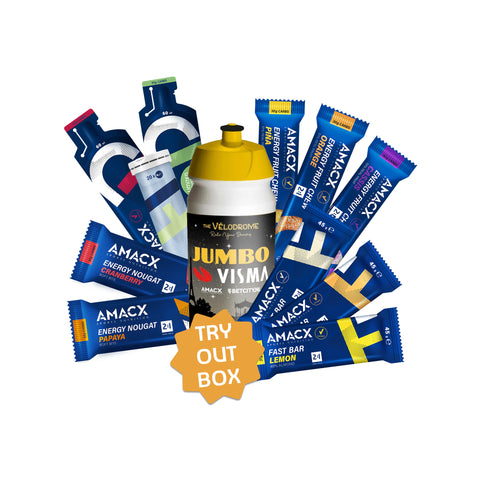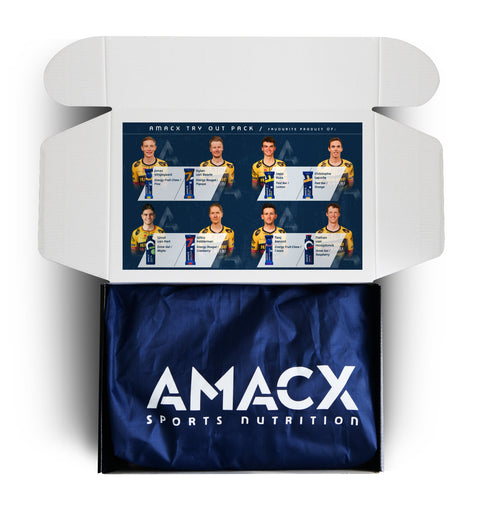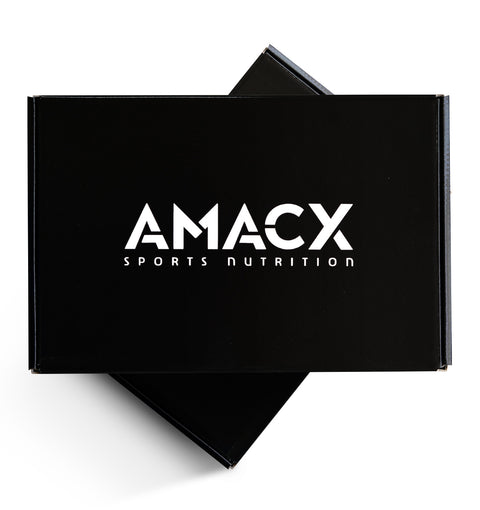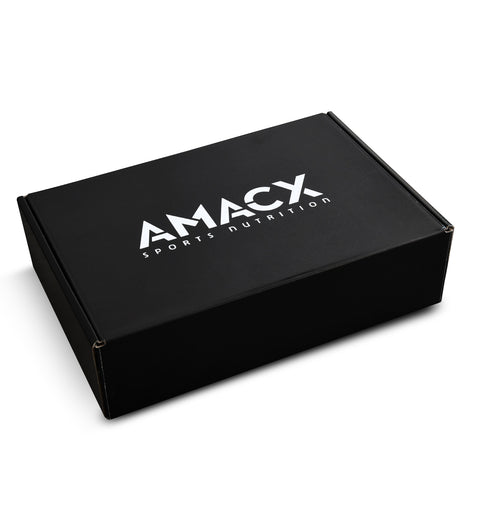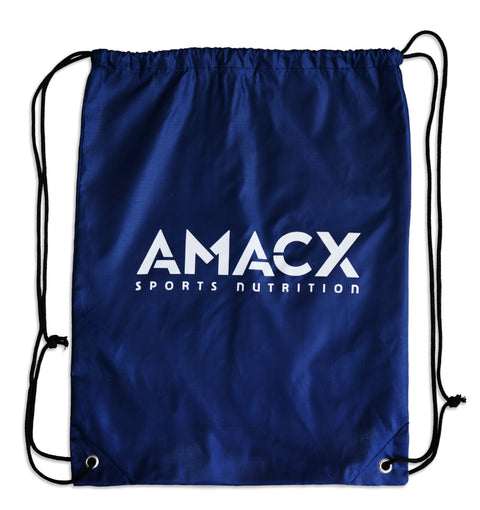 Amacx Try Out Pack Tour de France edition
Want to perform optimally during prolonged and/or intense exercise? Then the Amacx Try Out Pack is exactly what you need. This pack offers the opportunity to test out Amacx products so you can discover which products are the best for you. It contains a mix of our sports nutrition products that are perfect for any training and/or competition.

The Amacx Try Out Pack consists of different bars, chews, gels which all contain the unique 2:1 carbohydrate ratio. Finally, it also includes a hypotonic sports drink. This way you can easily test our products and find out what your favorite flavors are!

The package is rich in carbohydrates and specially designed to meet glycogen needs during prolonged sports activities. With the right application of our products, you will maintain your energy level during exercise which will directly support your performance(s) in the best possible way.
Discover for yourself which sports nutrition is best for you with the Amacx Try Out Pack:
3x Fast Bar
3x Energy Fruit Chew
2x Drink Gel
2x Energy Nougat
1x Hydro Tab
Team Jumbo-Visma Tour de France bottle
Unique Amacx backpack
Fast Bar Nutritional Value (Lemon)
Fast Bar Nutritional Value (Orange)
Fast Bar Nutritional Value (Vanilla)
Energy Fruit Chew Nutritional Value
Drink Gel Nutritional Value (without caffeine)
Energy Nougat Nutritional Value (Papaya)
Energy Nougat Nutritional Value (Cranberry)
Hydro Tabs Nutritional Value
Usage